Wisdom Tooth Extractions in Armstrong Creek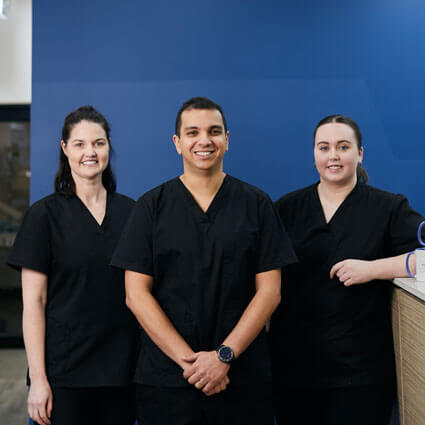 Also called "third molars," wisdom teeth are the last teeth to fully develop. They typically do not come into place until a person is in their mid-teens to early 20s. They can continue developing until an adult is almost 30 years old.
Sometimes the size and location of wisdom teeth may cause them to become impacted, crowded, or press against the tooth next to them. They often cause pain and discomfort, or become lodged under the gums.
When wisdom teeth cannot be cleaned, they are at a high risk of tooth decay or gum disease. Consequently, they also place the next tooth at risk. Removing problematic wisdom teeth can eliminate the source of painful infections, as well as preserve otherwise healthy teeth.
New Patients

Nitrous Oxide Sedation Available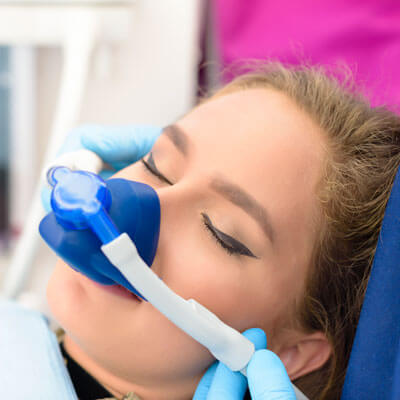 Also referred to as "happy gas," nitrous oxide is an optional add-on during your wisdom tooth removal procedure. Nitrous is considered a type of inhalation sedation because there are no injections or pills to take.
During inhalation, it causes a pleasant effect of mild analgesia, helping your entire body relax as it puts your mind at ease. Nitrous oxide will help you feel calmer overall, so that the wisdom tooth removal process is as straightforward as possible.
Most of our patients who request nitrous sedation are not asleep, but still not fully aware of what's going on around them. The procedure can usually be completed in about an hour because of how relaxed it helps you feel.
Will I Need My Wisdom Teeth Removed?
Our dentist will need to use an X-ray to determine if your wisdom teeth should be removed. Not all of them cause physical symptoms, so an exam is always necessary.
Health Funds Dental Item Numbers
Dental Item numbers used by health funds for Wisdom Teeth and Surgical Tooth Extraction include:
| Dental Item Number | Wisdom Teeth and Surgical Tooth Extraction |
| --- | --- |
| 311 | Simple extraction |
| 314 | Sectional Complex Extraction |
| 322 | Surgical Complex Extraction without Bone Removal |
| 324 | Surgical Complex Extraction with Bone Removal |
When we see you for a free consultation to discuss your wisdom teeth issues, we can give you an exact quote on the item numbers used, so you can check your benefits with your health fund. And have complete certainty about your dental costs. At Armstrong Smiles, you don't need to worry about the drill or the bill. We are upfront about costs, offer payment options, and have the latest technology to make your visit as comfortable as possible.
Free Consultations
Do you or your teen need their wisdom teeth removed? We offer complimentary consultations to check on your wisdom tooth symptoms. Contact Armstrong Smiles today to reserve an appointment with Dr Mina (Dentist).

Wisdom Teeth Extractions Armstrong Creek, Torquay, Waurn Ponds, Mount Duneed VIC | (03) 5215-1333