Custom Sports Mouthguards in Armstrong Creek
Professional mouthguards offer the fullest protection for your teeth, lips and cheeks. Unlike "boil and bite" appliances found at the chemist, a custom mouthguard will offer better protection and comfort for the individual. The snug fit is also more likely to stay in place when you need it the most.
Why Wear a Mouthguard?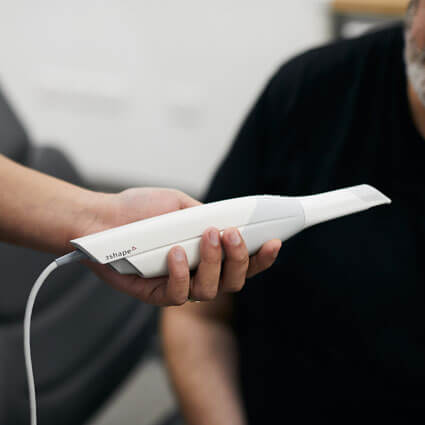 Approximately 25% of dental injuries are sports related. When playing sports, it is important to protect your teeth, or you can risk serious injuries, such as broken teeth or concussions. Mouthguards act as a cushion between your teeth and soft tissues, preventing and minimising the risk of injury during athletic activities. They're especially helpful during high contact sports, such as tae kwon do, cricket, etc.
Wearing a mouthguard can reduce the chances of common dental emergencies like
Chipped enamel
Knocked-out teeth
Broken dental work
Jaw injuries
Lip, tongue or cheek lacerations
How Long Does It Take to Get a Mouthguard?
It takes us around a week to fit and deliver your custom mouthguard. We start by taking an impression of your teeth. When the final product is ready, you'll return to try it in and make sure everything fits comfortably. We'll also provide you with a home kit to help it last as long as possible.
What colours do they come in?
We stock a good range of colours – so whatever your favourite colour or team, we will surely be able to keep you smiling.
Are Mouthguards Covered by Health Funds?
Some health funds—such as HCF and Medibank—cover the full cost of a mouthguard. HCF typically covers the cost of two mouthguards per year. Since children grow rapidly, it's necessary to update their appliance as their mouth continues to develop. Be sure to bring your mouthguard to each appointment so that we can make sure it fits properly.

Custom Mouthguards Armstrong Creek, Torquay, Waurn Ponds, Mount Duneed VIC |
(03) 5215-1333