Root Canal in Armstrong Creek
What Is a Root Canal?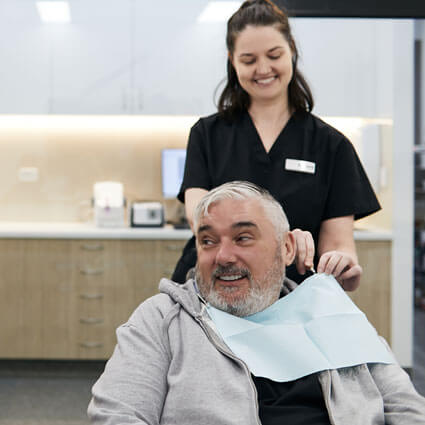 When a tooth gets an infection in the nerve, or the nerve dies, it can get inflamed, painful and cause the most excruciating pain. We remove the nerve, clean and disinfect the canals, and fill them with a permanent filling which prevents reinfection.
The reputation root canals have for being painful is before the treatment, as you will be fully numb during our procedures. It's always best to attend to a sore tooth before it gets infected or really painful – if you can treat it early, you can often avoid a root canal.
When A Root Canal is Needed
If a tooth stays infected, the only option may be to remove it. A lost tooth can mean the other teeth drift into the gap, and the opposite tooth can move too. So keeping your natural tooth, with a root canal, can make it easier to eat for life.
New Patients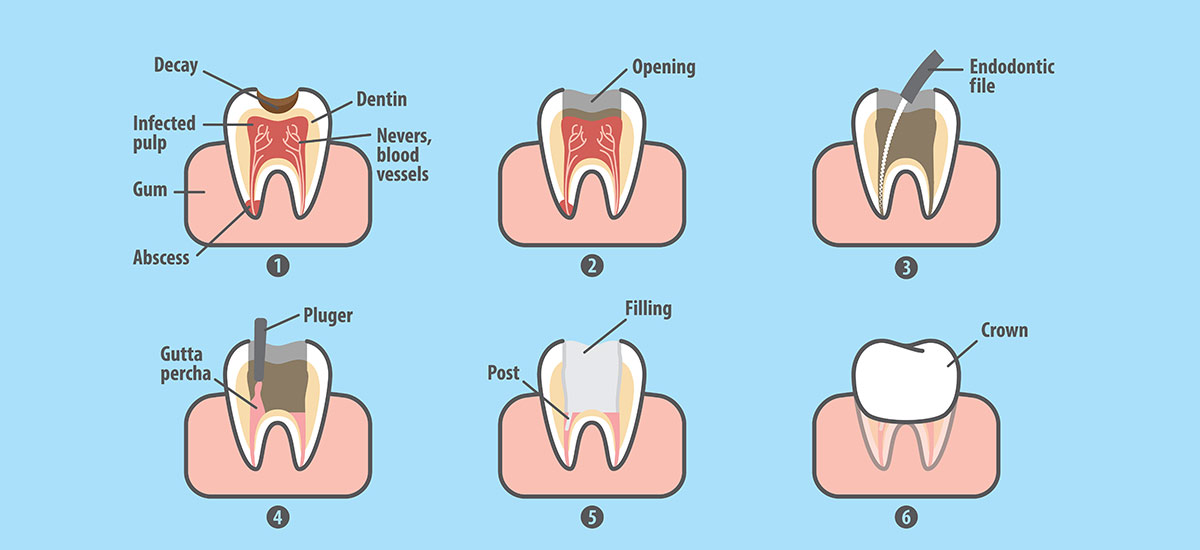 Are They Expensive?
Compared to the options of extraction and a dental implant, or a ceramic bridge, a root canal is both economical in time and money. We also have payment plans, with a 20% deposit – and weekly, fortnightly or monthly payments. There is no interest and no credit check – just a $39 once-off setup fee. Ask us for details about how a payment plan can make your treatment affordable for you.
Root canal treatments are pretty much the same price at all dentists. There is a very small difference. The difference is in the technology, the friendly team, the sedation options, and the payment plans. With our flexible payment options, such as 10% prepayment discount, or the no credit check, no interest payment plans offered through Denti-Care, we can really help you budget for and afford that root canal.
Does a Root Canal Hurt?
When you have an infection of a root canal, it can be the worst type of pain. Nothing seems to help. At Armstrong Smiles your dentist will numb you, and from there you won't feel a thing. The anaesthetic is strong and will let us work and you relax. Within 40 mins the nerve will be removed and there is nothing to give you pain anymore.
Over the next few weeks, we will see you to clean and disinfect the canal and stop any future infection. As there is no nerve in the tooth it can't hurt anymore.
Health Funds Dental Item Numbers
Dental Item numbers used by health funds for Root Canal Treatments may include:
| Dental Item Number | Stages | Root Canal Treatments |
| --- | --- | --- |
| 419 | Root Canal Stage 1 | Extirpation |
| 415 | Root Canal Stage 2 | Cleaning of the root canals – first canal |
| 416 | Root Canal Stage 2 | Cleaning of the root canals – per extra canal |
| 417 | Root Canal Stage 3 | Permanent root canal filling – first canal |
| 418 | Root Canal Stage 3 | Permanent root canal filling – per extra canal |
| 455 | Root Canal Treatment | Additional irrigation |
Single root teeth (such as front teeth) will usually use items 419, 415, and 417.
But Molar Root Canals may use multiple of the 416 and 418, depending on how many roots are in the teeth.
Because teeth may become brittle without a nerve, we often suggest having a Crown placed on the tooth. This will also be quoted for you in advance.
When we quote on a root canal, we will give you the item numbers that will be used, so you can check your benefits with your health fund. And have complete certainty about the cost of your root canal. At Armstrong Smiles, you don't need to worry about the drill or the bill. We are upfront about costs, offer payment options, and have the latest technology to make your visit as comfortable as possible.
Contact Us Today
At Armstrong Smiles we have the technology, time and relaxed atmosphere to make your root canal treatment as comfortable as it can be. And with our payment plan options, and sedation options, you dont need to worry about the bill or the drill.
Call us today to make an appointment to commence your root canal treatment.

Root Canal Armstrong Creek, Torquay, Waurn Ponds, Mount Duneed VIC | (03) 5215-1333