Children's Dentistry in Armstrong Creek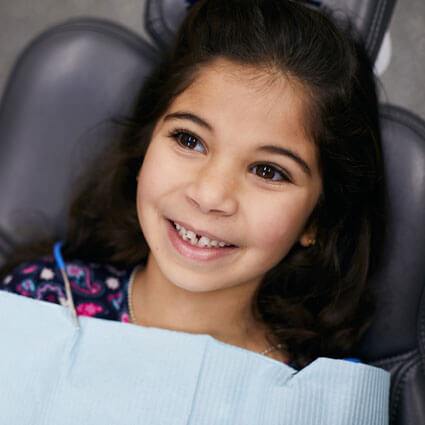 Your Child's First Dental Visit
Parents commonly ask us, "When should my child start seeing a dentist?" We suggest bringing them for a check and clean before they start school, or develop any dental pain.
Early care services help limit anxiety and head off future problems before they develop. By establishing healthy dental habits early on, your child can avoid serious oral health needs in the future. Gentle, prevention-based care also allows your child to develop a positive outlook on what it's like to visit the dentist, rather than associate it with something uncomfortable.
New Patients

Sports Mouthguards
If your child is active in sport, wearing a protective mouthguard can reduce their risk of an oral injury or emergency. We can fit and deliver a custom appliance in about a week.
CDBS Benefits Accepted
Our practice bulk bills for Medicare. If your child qualifies for CDBS benefits, we can apply their services towards your family's existing coverage. These plans typically cover up to $1,052 in qualifying dental services every two years for children up to age 17.
Oral Hygiene and Education
Each of our oral health therapists is specifically trained to care for paediatric patients and their dental concerns. We work closely with your child to develop strong hygiene habits and nutritional choices to give them a good chance at healthy teeth for life.
During your child's checkup, we will alert you to any concerns that may need to be intercepted. The earlier issues are addressed—such as crowding or dietary needs—the more likely we can limit the impact on your child's future smile.
A Positive Experience for Every Child
We're here to be your family's partner in good oral health. From toddlers to teens, we work closely with our paediatric dentistry patients to ensure a positive experience at each visit.
Contact Armstrong Smiles today to book an appointment with Dr Mina (Dentist).

Children's Dentistry Armstrong Creek, Torquay, Waurn Ponds, Mount Duneed VIC |
(03) 5215-1333