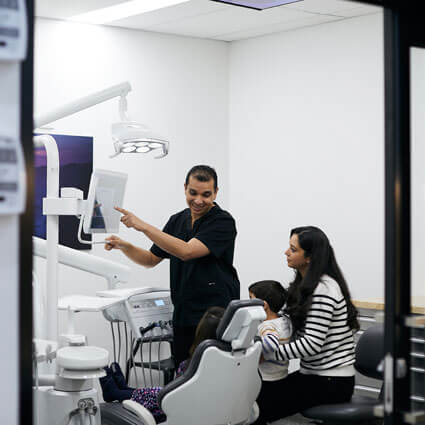 Family Dentistry in Armstrong Creek
Armstrong Smiles offers a range of children's and adult dental services.
We offer complete smile services for every stage of life, whether it's for a toddler getting their first teeth, a teenager with wisdom tooth pain, or an adult seeking a smile makeover. Some of the most common services we provide include checkups, fillings and dentures.
As a comprehensive practice, you and your family can receive high-quality care in one central location. We're delighted to look after all your family's dental needs.
New Patients

The Importance of Early Care
To prevent dental problems before they start, we recommend scheduling cleans twice a year. By taking care of your teeth and gums early in life, your family will be less likely to need major dental care in the future.
Prevention-based dentistry also reduces the risk of anxiety. Ensuring gentle, upbeat oral care experiences can give you and your children a positive outlook on future dental visits.
It is never too soon to begin caring for your teeth. We recommend booking your child's first checkup before they start school.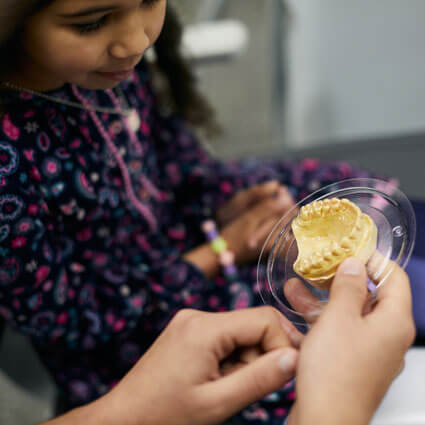 Prevent Problems Before They Start
When families take everyone to the same dental provider, you enjoy more accessible and personalised oral health services. We work closely to educate our families on age-appropriate dental needs and preventative strategies. Together, we can help reduce the cost of your dental needs on a long-term basis by seeing you earlier and keeping an eye on things.
Being proactive about your family's dental health early on will help break the cycle of decay and gum disease before it starts.
All Ages Welcome Here
With families of our own, we understand how important it is to work with healthcare providers you know and trust. From education and gentle dentistry to establishing lifelong friendships in our community, we're committed to improving your family's quality of life through the services we provide.
Contact us today to book an appointment with Dr Mina (Dentist)!

Family Dentistry Armstrong Creek, Torquay, Waurn Ponds, Mount Duneed VIC | (03) 5215-1333