Emergency Dentistry in Armstrong Creek
Dental emergencies require immediate attention by our family dentist, as delayed treatment can lead to serious consequences, like additional pain or infection. Most emergencies are the result of things like traumatic injuries or underlying causes, such as untreated decay and disease. Our emergency dentist can offer quick relief and advice on what steps to take to save your tooth.
Types of Dental Emergencies We Treat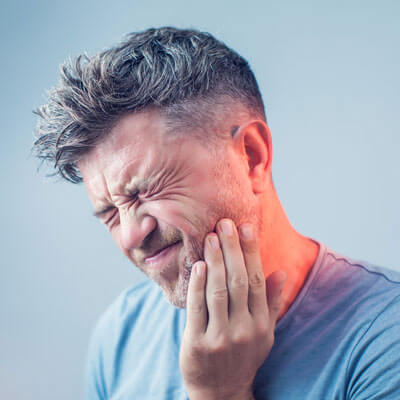 Some of the most common dental emergencies we see in our office are related to:
Tooth pain
Throbbing
Broken or chipped teeth
Damaged dental work
Knocked-out teeth
Bleeding or swollen gums
There's no reason to try to push through your toothache. Simply contact us and we'll help you find a solution, as we explain all your options.
New Patients

Before You Get Here
If you're in pain, an anti-inflammatory medication such as ibuprofen (nurofen or advil) will offer the best relief. We also recommend applying a cool compress and rinsing with warm salt water to help reduce any swelling. For bleeding, use firm pressure on that area until the bleeding subsides. In cases where you suspect a broken jaw, head straight to the nearest hospital emergency department.
Payment Plan Options
Get the treatment you need without having to wait. All emergency procedures can easily be applied to one of our flexible payment plans. We also offer a prepayment discount. If you're enrolled in a health fund, please let us know; we can file claims on the spot.
Pain Relief You Can Count On
We utilise the latest dental technology to ensure you're as comfortable as possible. If sedation is required, we can also discuss that option with you to help you feel calm and collected.
Same-Day Emergency Appointment
Armstrong Smiles sets aside specific times throughout the day to offer emergency dental care on most days. If you're in pain, contact us straightaway to book an appointment with Dr Mina (Dentist) as our online booking system operates 24/7.

Emergency Dentistry Armstrong Creek, Torquay, Waurn Ponds, Mount Duneed VIC |
(03) 5215-1333